Orders can be made by email (deanastock@aol.com) and paid for and picked up at the farm (cash) or at North Country Marketplace (cash or credit) in Colebrook, NH. Orders can also be paid online via PayPal and picked up only at the farm. Note: if picking up an order at the NC Marketplace, order by email and pay at the NC Marketplace. Do not use PayPal.
Open
Updated 7/28/2019
Stockwell Farms web site is at http://www.stockwellfarms.com/available_vegetables.htm
Stockwell Farms grows certified organic vegetables, herbs and plants to provide and grow the most healthy food. They are available at the farm during growing season, online (see below) and at the North Country Marketplace. During, and long after the growing season, Stockwell Farms provides delicious, safe and healthy vegetables and herbs grown organically without pesticides, herbicides or GMOs. Organic food is not expensive! Buy our plants and grow your own! Look for specials, frequently available. See the list below for vegetables and herbs currently available. Stockwell Farms is a member of the North Country Farmers Coop.
Where is Stockwell Farms? The farm is located at 457 Diamond Pond Road, Colebrook, NH. It is 2 miles up Diamond Pond Road from route 26. Look for the greenhouse on the left. If you reach Harvey Swell Road (on the left), you just past the farm.
Shipping is not available for foods and plants listed on this page.
Do Not Order items with ZERO stock!
| | | | | |
| --- | --- | --- | --- | --- |
| | SKU | Price | Stock | Order |
| | | | | |
| Vegetables & Herbs Currently Available | | | | |
| Beet Greens (bunch) | SFBeetGreens | $3.00 | 5 | |
| Chervil cut, per ounce | SFCherviloz | $2.00 | 1 | |
| Chives (bunch) | SFCHIVES | $2.00 | 1 | |
| Collard Greens per 1/2 lb | SFCollard | $2.00 | 1 | |
| Cucumbers, Baby per bag (4) | SFBCukes | $2.00 | 2 | |
| Garlic Scapes per pound | SFScapes | $6.00 | 1 | |
| Garlic Red Russian (medium size) 1.0-2.0 inch diameter. | SFGARLICEACH | $2.00 | 2 | /td> |
| Kale, Green Leafy per lb | SFGLKale | $4.00 | 10 | |
| Lettuce, Butterhead, (Pirat), per pound | SFLetBHlb | $4.00 | 1 | |
| Lettuce, Green Leaf, per pound | SFGLLetlb | $4.00 | 5 | |
| Lettuce, Red Leaf, per pound | SFRLLetlb | $4.00 | 5 | |
| Lettuce, Romaine, per pound | SFRomaine | $4.00 | 5 | |
| Oregano, Greek, cut per oz | SFOreganooz | $2.00 | 2 | |
| Parsley (bunch) | SFParsley | $2.00 | 1 | |
| Peas, Sugar Snap per 1/2 lb bag | SFPeasSnap | $2.00 | 5 | |
| Peas, Snow per 1/2 lb bag | SFPeasSnow | $2.00 | 5 | |
| Sage, cut per ounce | SFSageoz | $2.00 | 3 | |
| Scallions (bunch) | SFScallions | $2.00 | 1 | |
| Squash, Blue Hubbard, Cooked, Freeze Dried, Pt Jar | SFBHFD | $8.00 | 20 | |
| Squash, Butternut, Cooked, Freeze Dried Pt Jar | SFBNFD | $8.00 | 20 | |
| Squash, Summer each | SFSummer | $0.75 | 10 | |
| Squash, Zucchini each | SFZucchini | $0.75 | 10 | |
| Swiss Chard per 1/2 lb | SFSwissChard | $2.00 | 10 | |
| Thyme, cut per ounce | SFThymeoz | $2.00 | 4 | |
| | | | | |
| Item Description | SKU | Price | Stock | Order |
| Plants available now | | | | |
| Vegetables | | | | |
| Kale, green leafy, Darkibor | SFKaleGL | $3.00 | 10 | |
| Pepper, Sweet, Bell | SFPepperBell | $3.00 | 4 | |
| Tomato, Grape | SFGrapeTom | $3.00 | 6 | |
| Tomato, Moskvich | SFBeefsteakTom | $3.00 | 1 | |
| | | | | |
| Herbs | | | | |
| Angelica | SFAngelica | $3.00 | 2 | |
| Chervil | SFChervil | $3.00 | 2 | |
| Chives | SFChives | $3.00 | 1 | |
| Cilantro | SFCilantro | $3.00 | 1 | |
| Echinacea, Purpurea | SFEchinacea | $3.00 | 1 | |
| Lemon Balm | SFLBalm | $3.00 | 2 | |
| Lovage | SFLovage | $3.00 | 4 | |
| Oregano, Greek | SFOregano | $3.00 | 10 | |
| Parsley, Curly | SFCParsley | $3.00 | 1 | |
| Parsley, Italian | SFIParsley | $3.00 | 1 | |
| Peppermint | SFPeppermint | $3.00 | 1 | |
| Sage | SFSage | $3.00 | 1 | |
| Thyme | SFThyme | $3.00 | 1 | |
| | | | | |
| Edible Flowers in 12 inch hanging pots | | | | |
| Anise Hyssop | SFAniseHyssop | $9.00 | 3 | |
| Borage | SFBorage | $9.00 | 3 | |
| Calendula | SFCalendula | $9.00 | 3 | |
| Nasturtium | SFNasturium | $9.00 | 3 | |
| | | | | |
| | | | | |
| | | | | |
| | | | | |
| | | | | |
| | | | | |
| | | | | |
| | | | | |
| | | | | |
| | | | | |
| | | | | |
| | | | | |
| | | | | |
| | | | | |
| | | | | |
| | | | | |
| | | | | |
| | | | | |
| | | | | |
| | | | | |
| | | | | |
| | | | | |
| | | | | |
| | | | | |
| | | | | |
| | | | | |
| | | | | |
| | | | | |
| | | | | |
| | | | | |
| | | | | |
| | | | | |
| | | | | |
| | | | | |
| | | | | |
| | | | | |
| | | | | |
| | | | | |
| | | | | |
| | | | | |
| | | | | |
| | | | | |
| | | | | |
| | | | | |
| | | | | |
| | | | | |
| | | | | |
| | | | | |
| | | | | |
| | | | | |
| | | | | |
| | | | | |
| | | | | |
| | | | | |
| | | | | |
| | | | | |
| | | | | |
| | | | | |
| | | | | |
| | | | | |
| | | | | |
| | | | | |
| | | | | |
| | | | | |
| | | | | |
| | | | | |
| | | | | |
| | | | | |
| | | | | |
| | | | | |
| | | | | |
| | | | | |
| | | | | |
| | | | | |
| | | | | |
| | | | | |
| | | | | |
| | | | | |
| | | | | |
| | | | | |
| | | | | |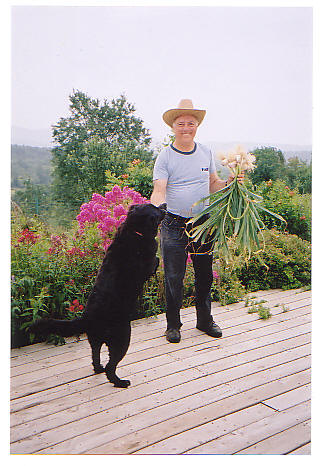 Stockwell Farm Greenhouse June 28,2010